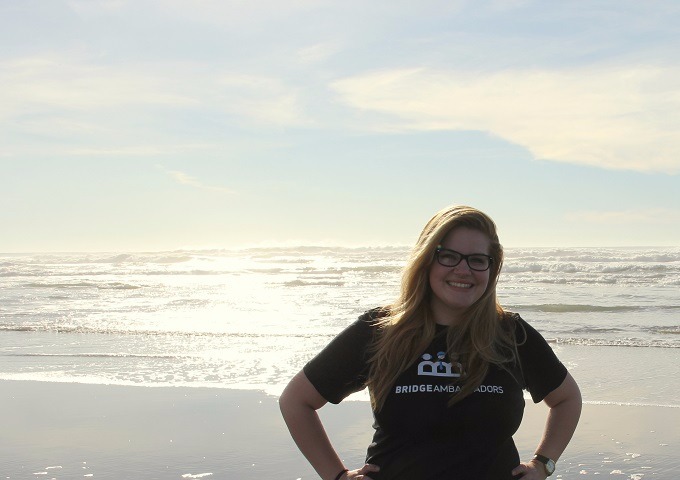 One hears those lot of stories and reads the interviews, but is it really so cool as it sounds? Well, I have to say yes, it is really fairly cool. This time two weeks ago, on Monday morning I was terribly nervous. Not even 48 hours have lapsed since I flew across the Atlantic for the first time in my life and I'm already marching towards the Prezi office where I'll start my first day as a member of the marketing team soon. A few months ago, in those day-dreaming afternoons when I browsed through everything about Bridge Budapest, Prezi, Ustream, Logmein, NNG or Péter Árvai, I didn't expect this moment would really come. Then, one tough morning of the VOLT Festival, I checked my emails by mere routine, and an unbelievable thing happened: it revealed that I had won the 2015 marketing fellowship of Bridge Budapest and yes, I can come to San Francisco to Prezi!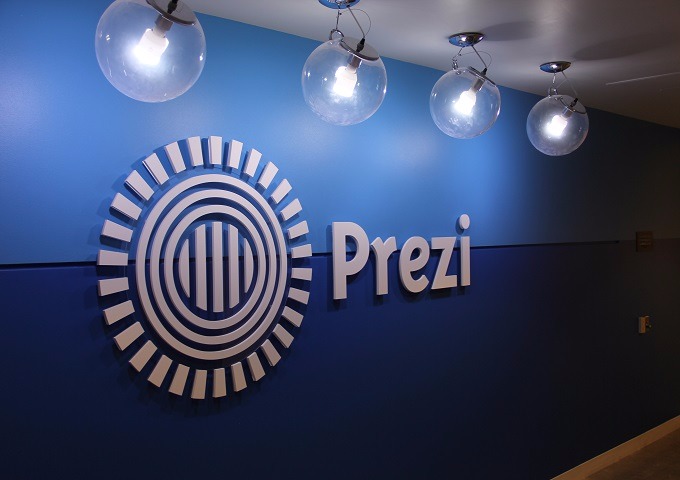 Since the subsequent ecstasy already 6 months have lapsed and finally we are here and soon I also will become a "Presilian", if it's only for a short while. What's going to happen when we exit the elevator? How will I find the team? What if I get a task that I cannot solve? I experience all of the symptoms of impostor syndrome in regular succession in myself while I travel upwards in the elevator. Then, when I enter the office, my anxiety dissolves in a few moments. Susannah, my mentor and simultaneously Prezi's Content Marketing Manager receives me gracefully and shows my place and, 3 minutes later, she hands me a MacBook and schedules two meetings in the afternoon.
When I take the designated desk, a cheery female voice greets me with "szia" sounding a little bit strangely. She is Jana, the Mood Coordinator in the Folsom Street office who learns Hungarian in her leisure time. She gives me a brief guidance: here is the medicine box and then she sends me an email on the meditation dates. Whiskey tasting will take place in two weeks at the bar counter and yoga hours will be held on Monday evenings in the presentation section. We walk around the office: a bike storage unit, a sweets corner, full fridges, a snack cupboard, every-day breakfast and lunch, a wellness room (for sleeping, meditation, praying), billiard, table football, table tennis table, armchairs and couches everywhere and even draught beer is available. Everybody works in one space, using huge displays, there are ones who are standing and ones who are sitting on a ball or just at the black jack table. If we look out the window, we are surrounded by the business quarter of San Francisco: office buildings in each direction, despite this light conditions are good all the day and one can see as far as Sutro Tower.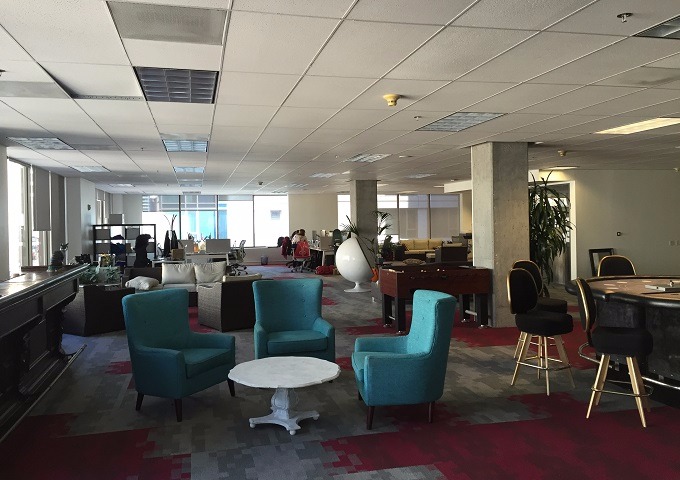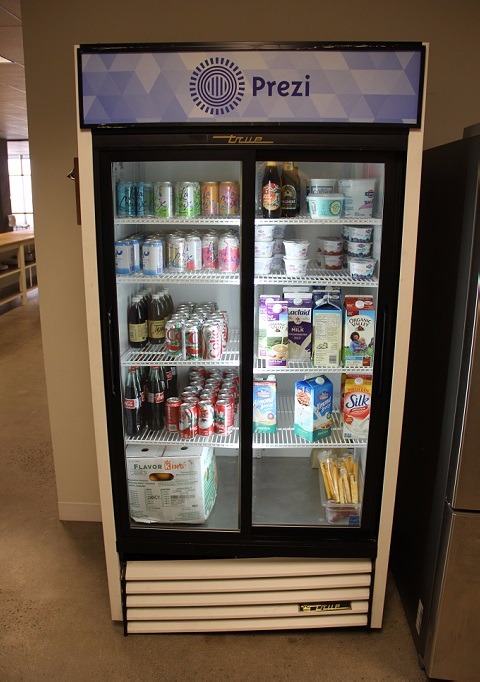 When we sit down to have a bit longer talk, it turns out that Jana's function as a Mood Coordinator is exactly the same as one can think of according to the description: she's been working for more than 3 years to achieve the Prezi people are always satisfied and in a good mood because if this is provided, their productivity will enhance. Besides the permanent "feeding" of employees, she organizes various regular programmes that she finds out and implements alone or together with others. For instance: a colleague who worked previously in Starbucks held a barista workshop and another one leads a biweekly improve theatre after working hours and a charity campaign will be started in April aimed at IT training of local children in difficult financial position.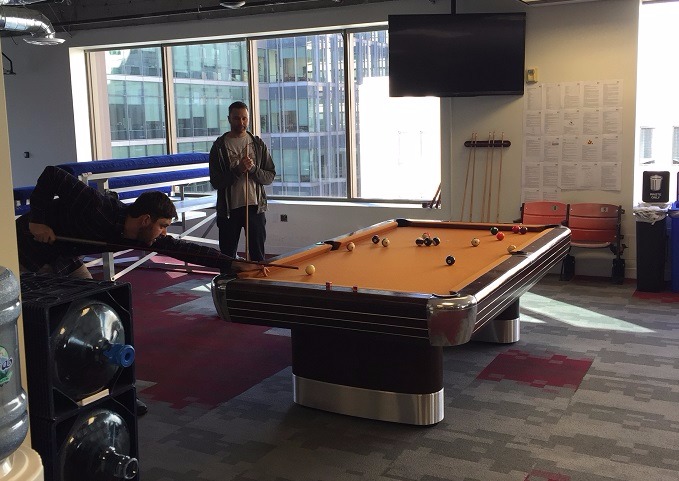 Although we can remember Google "Jolly Good Fellow" longer, Jana said employment of Mood Coordinators (in other words: Chief Happiness Officers, Happiness Ministersetc.) has spread only in the recent 3 or 4 years in the Bay but by now their presence is an every-day practice in the life of local companies. By now, local employees take it as natural and expect offices equipped with the said extras, as well as pleasant mood and appreciation. In exchange they perform more and more motivated work. When I had a talk with the others it turned out to me that although in their opinion circumstances comply with the startup standards applicable in the Silicon Valley, the cultural contribution arising from relations with Hungary and the present stage of the company's growth is full of challenges and make Prezi an exciting working place for everyone. Of course, in addition to extras like flexible working time, unlimited paid holidays or regular travel opportunities, in-house and sponsored conferences also make the place lovable.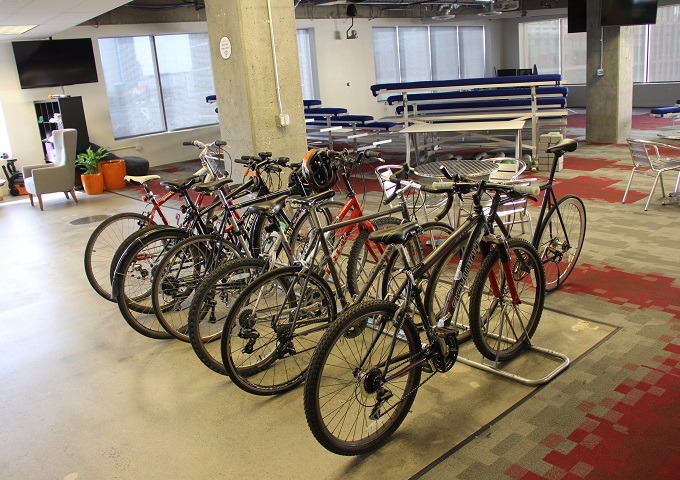 Therefore, I believe it was owing to its very friendly atmosphere that it occurred as early as in the first week that I strummed my keyboard until 7 in the evening. By and by I also have the favourite places (the ball-shaped armchair and the armchair with a footboard) but I also could taste the favourite sweet of each Prezi employee, Swedish Fishes. (More information of interest about the Prezi Office in San Francisco is included, for example, in the latest TechCrunch video and a lot of photos of Prezi's daily life are available, for example, at Foursquare and Instagram as well.)

And what is my task while staying here? My primary objective is to learn the operation of Prezi itself, including the company's marketing activity. As regards my exact functions, I will assist Susannah's work, with whom I will produce first of all contents for Prezi's various community media channels and then follow up their effect. In order to promote the learning process, I asked Susannah to accompany her at each meeting that might be relevant for me in any aspect and I sat down to have a talk with numerous colleagues in twos. Thanks to this I attended more than 20 different meetings held on a wide variety of topics from leadgen to organising webinars in 2 weeks. As a result I feel that a basic view is already beginning to emerge in me after two weeks of who deals with what and how Prezi's marketing mechanism is set up. I'll give a related more detailed outline in my next post.