Movements, movies, events and other great ideas to share…. I found a lot of interesting things last week…
Party in the museum?
Yes, there is a party on every Thursday night at the California Academy of Sciences. It attracts a lot of young people and it's pretty awesome. Plus, you can learn about rainforests and you don't have to even put your beer down.
Ustream For Change and the WITNESS movement
The mission of Ustream For Change is to empower societal transparency through the use of live video, they support a lot of civil groups and associations, to make this world more rightful. One of these civil associations is WITNESS, which is a human rights non-profit organization based in New York. Its mission is to partner with on-the-ground organizations to create videos that document human rights violations. I heard about this movement at Ustream, on a usually "Thursday speech", I think this project is worth to follow.
The Maker movie
I have been a huge maker and tinkering fan for ages. And finally, when I participated on a tech meetup, I discovered a movie about the maker movement! Err, okay, but what is this maker-tinkering thing exactly? Well, I think you should check the Maker movie trailer… 
Valencia Street 826 – Pirates and authors are welcome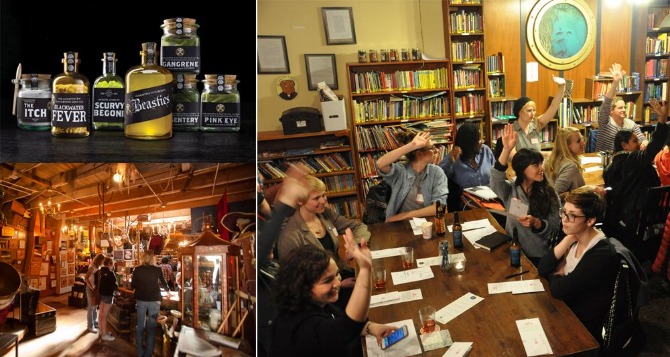 There is a real pirate shop on Valencia Street in San Francisco! I went there, you can buy eye patches and hooks and ropes and everything, what an ordinary pirate needs. But there is something more interesting, and magical in 826 Valencia. Behind the pirate shop, there is a writing centre for children. This centre is dedicated to supporting students with their writing skills, and get exited them about literary arts. The pirate shop is some kind of inspiration for the children. (But you can buy treasure burial sand too, if you want.)