You are never late from Prezi
I remember, a couple of month back, I was checking my watch every ten seconds while I was begging for the metro to come. I was late from work, yet again. As an intern I had to prepare the documents for the morning meeting and hand it to the General Manager. I was printing reports while tying my tie hoping that I will make it to the GM's office before she does. I hated it. Mornings are my worst enemies, and I just cannot make it on time to the office in that period of the day. Gladly at Prezi they don't mind. There are no strict 9-5 schedules and no one tries to steal your chair if you're not in the office on time to reserve it.
Prezi is my second home
The office is stunningly comfortable and friendly. Large spaces, comfy furniture, cozy little relaxing corners, Quiet room to escape distraction and an inviting kitchen full of treats make you feel like you're at home while working. The environment often makes you forget you're at work and you quite easily end up staying for 10-12 hours.
Prezi has a vision
Employees usually don't even know that their company has a philosophy, a vision or a mission. But at Prezi managers are known for thinking ahead, making long term strategies, as well as looking at the bigger picture rather than just focusing on the monthly budget. Prezi has a strong vision for the future and the employees are working day by day to achieve that, and it is to be able to help 2 billion people create better presentations with Prezi. It is an overwhelming feeling to be part of a team who is creating something truly remarkable with huge enthusiasm. Besides Prezi cares about its environment. Finally a company that does CSR with the sheer purpose of giving back to the community.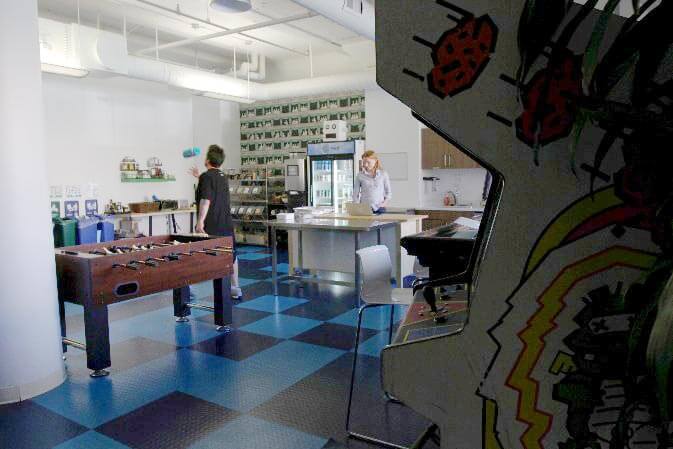 Prezi has amazing employees
A company's greatest asset are the employees. Especially at Prezi. Here colleagues collaborate on various projects in different small groups, besides their everyday job. That creates great opportunities for coworkers to network, share ideas and find new innovative solutions to existing problems and challenges. This way employees develop the product and the company itself, with their creativity and collaboration, which gives the company an advantage to competitors and provides employees a variety of challenges and tasks, keeping them involved in making Prezi better on a daily level.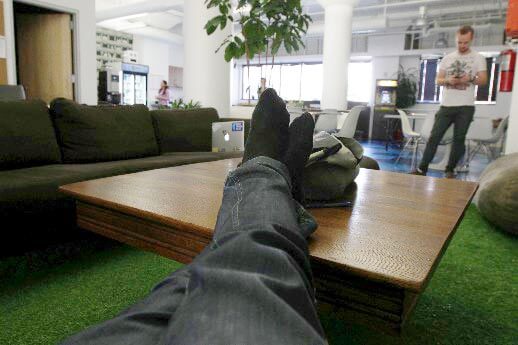 Life at Prezi is not all about work
On my first day at work I have found a NERF gun laying on my desk, and it turned out to be not the only one in the office. Prezi has an amazing playful atmosphere. People love to play cards (Cards Against Humanity) at lunch and there is an ongoing ping pong tournament. Besides people do workout together on a daily basis at the office. And nevertheless Prezilians offer to teach other Prezilians some useful skills, like dancing, cooking. There is even an employee whose job is to keep up this happy atmosphere and make wishes come true.