In this post I'll share a short list of gestures from Synetiq to it's employees, that I found extremely valuable during my internship. Hint: Most of these are on my list of "Why should I stay and work for Synetiq" list

Quarterly feedbacks
The quarterly feedback ensures that each team member sets aside some time to reflect on their own and on each others' work. During these sessions one can give feedback to any of the team members anonymously – let that be good or bad. I found this a particularly useful practice because so often efficiency of a team decreases because of unvoiced conflicts or unresolved issues between two. It is also a great chance to receive, consider and integrate honest feedback into your daily work. A feedback session also includes a 1-on-1 mentoring with David, thinking about professional or personal areas that one would like to improve in. Team members draw up a couple of areas and the next three months are spent working on these. When the next feedback session is due, one can reflect on which of the individually set goals were reached and what else needs to be done to reach them. This quarterly routine meant an opportunity to work on a structured plan on what professional development I'd like to reach in the next few years.

Fruitday Tuesday
Health is wealth! Every Tuesday morning a fruit basket packed with seasonal, organic fruit arrives to the office. The fruits usually last until the end of the week, sometimes there are a couple apples left for next Monday. To complement the natural vitamin sources, there is also a small vitamin shelf in the office with all kinds of food supplements if anyone feels the need to boost their vitamin reserves. It's great that Synetiq recognises the importance of health and does everything in its power to keep employees healthy 🍎

#Fruitday Tuesday

Self-development
Synetiq encourages self-development in forms of courses and workshops. There is a fix budget set aside for each function that can be used for self-development of the function members. The budget can be used to go to conferences you're interested in, purchase books, attend events or enrol into online courses. In addition to this, 10% of the employee's work hours can be dedicated to self-development. We usually "selfdevelop" Friday afternoons – completing online courses, reading educational books or reading up on website development tips & tricks. I'm currently using this time to complete an online Google Analytics course on Google Analytics Academy, beneficial for the company and an extra skill for me!

Office massage
Every other Thursday everyone gets the chance to sign up for a 20 minute massage in one of the meeting rooms. With 8 hours spent sitting in the office each day it's really valuable, when one can relax and reduce the painful effects of improper working posture. It dissolves stress and helps to increase performance & concentration after a long week of hard work. It's not a huge effort from the side of the management, but again, it shows that they care about the well-being of the team!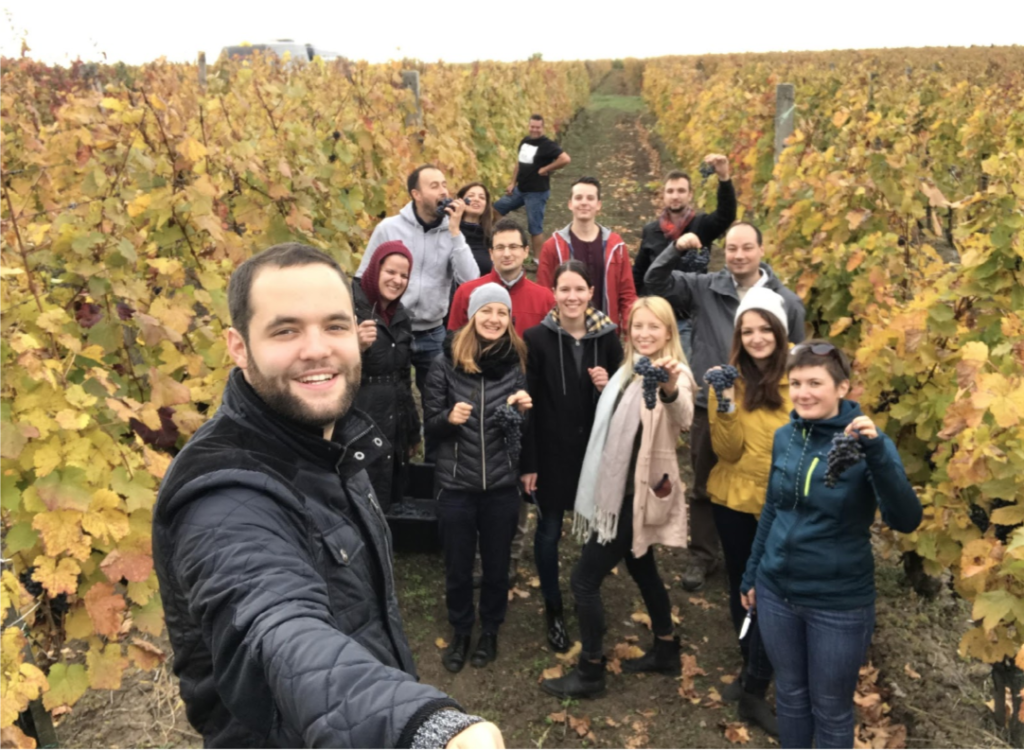 Team building in Eger
Awesome team
While this last one is not much of a gesture, it is nevertheless the most essential part of employees' well-being. The TEAM. No matter how skilled and smart individual employees are, if there is no cultural fit, it won't work. We're colleagues in the office and friends outside the office. Besides awesome team buildings we hang out after work, do sports together and take part in dinner battles, where team members host a dinner parties / BBQs / picnics to showcase their culinary skills. Having a nice athmosphere at work doesn't depend on age or gender. It's rather the mindset and values that matter. Synetiq has an important part in picking the members of the team, and they most certainly do a great job!

+1 Office dog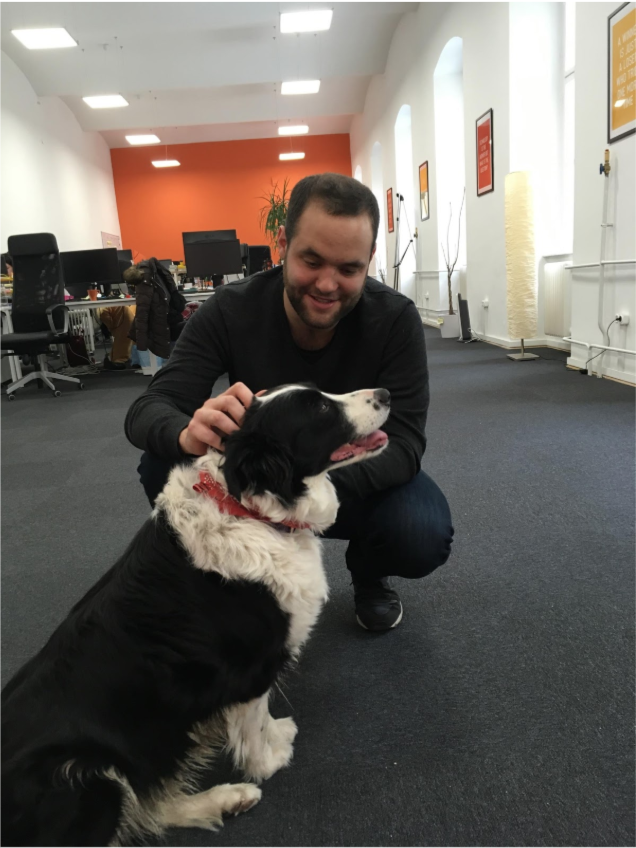 A huge plus is the little visit we get every now and then from a furry friend ❤️