Oops, there are the Twitter Headquarters, there is an Uber logo, and you can run into the Microsoft tower a couple of corners away or the huge LED wall of Salesforce amazes you for a moment. All this is located on an area of few streets in the downtown, but if you go outer and South from the city, geographically towards the Valley itself, you would lose all your doubts. Instead of the roof tiling offers at home, you can see the posters of the most known tech companies in shocking numbers along the highway and you do not need to wait long to see the logo of a tech giant if you look out the window.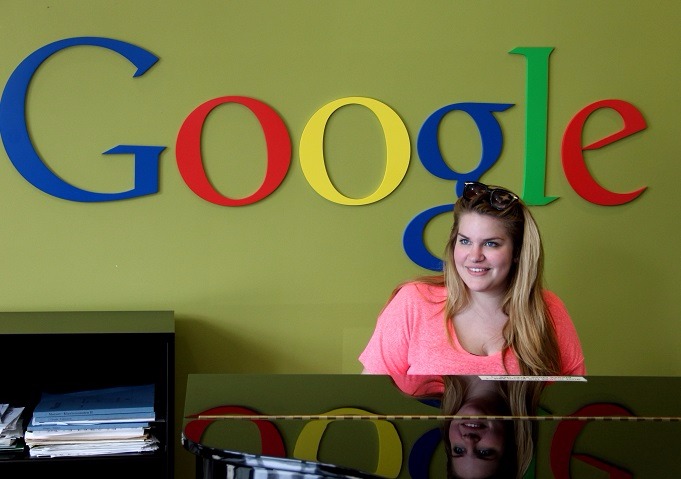 At the end of my last week in San Francisco I had the luck to visit Google Headquarters in Google Mountain View, Googleplex. We made this weekend pretty much Silicon Valley-ish with a couple of friends: we attended a startup competition on Friday, then on Saturday we went to Stanford University, then to Google and we ended the day with a beautiful sunset on the beach. A photo was shot of me at the Google piano and, of course, I did not hesitate to share it with the broader public in the form of a Facebook profile picture. Messages then started to flock from my friends and asking whether God I was working at Google.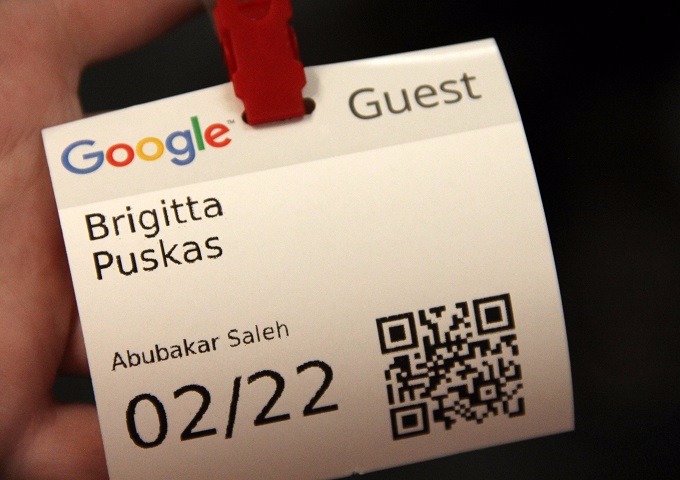 Well, I think that this sort of shocking surprise would be less typical here in San Francisco. Not because people would use Facebook less to collect information about each other but because such a thing is not a sensation here. Even if not everybody can tell that he or she used to work there, but for sure everybody knows somebody who did. Or if not at Google, then at Facebook, Apple, Airbnb or Snapchat. And if you are a programmer, then the whole stuff is really not so ground-breaking to you, as there is an overdemand for engineers here, even despite the great hype and the inevitably ensuing mass settling down of people.
In spite of that the visit to Google has been a great experience to me, and not only because the campus is at least as interesting as one would imagine but because I had the chance to look around there in the company of a fantastic "guide". The guy has been working at Google for 2 years and it is his first workplace: before that, he had a fellowship to come to the United States to finish his Masters. One can say that he found himself amidst the whole thing by sheer accident, but he has also realised since then what a great luck he had. For the time being he is working at Google Express, which used to be a project team of only a couple of persons, they have however grown in number so much since then that they had to move out of the campus into another city, so that they have enough space and can smoothly continue working on revolutionising shopping.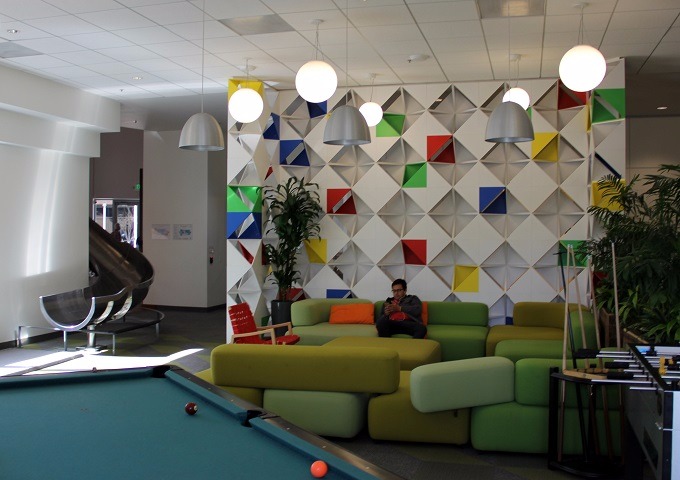 The Google campus has lots of wonders and it lies on a great area. It is no wonder as many thousands of people work here. We also were of course immediately amazed by the (Google) coloured umbrellas, six-seat bikes, the rolling beauty salon and the huge gym and swimming pool for employees only and the Android robots that are perfect for taking photos. It was also staggering to learn that there are more than 50 different restaurants and cafés on the campus and that all of them offer meals for free throughout the day. In addition to the lots of extras it is indeed true that Google is a real community or the bulk of many little communities. There are a lot of different sports teams, self-study groups but at Google you can start and join groups in all domains of life. Young people who come to the Valley are new to come and have no roots, acquaintances, friends here, especially at the beginning. It is often the power of community that makes one stay even for long at a workplace; this is clear to both the company and the employees. They however do not mind because, as we hear it, the community is fantastic and the time spent together is real fun, and one can have here everything one may need.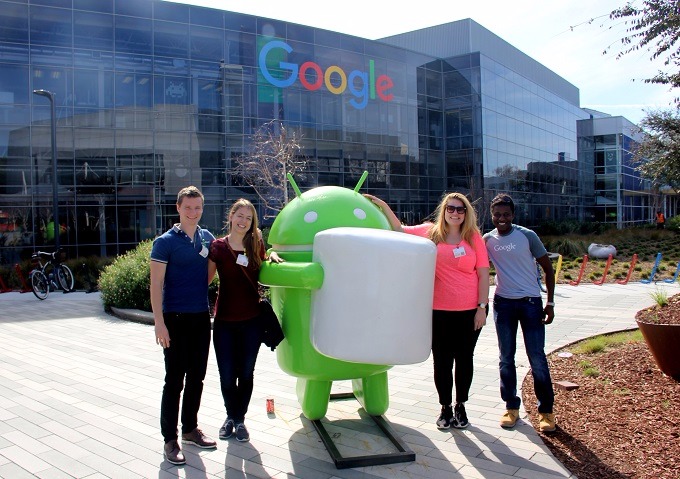 Google is however not a mountain summit in the middle of nowhere, but is much more a part (and shaper) of a certain culture typical of the entire Silicon Valley. When I was for instance asking my Prezi colleagues how much they liked to work here, all of them started to praise the advantages of Prezi. Everybody having a slide in the office is therefore not the key but to create conditions and a culture where people can experience community and people can feel themselves free and valuable.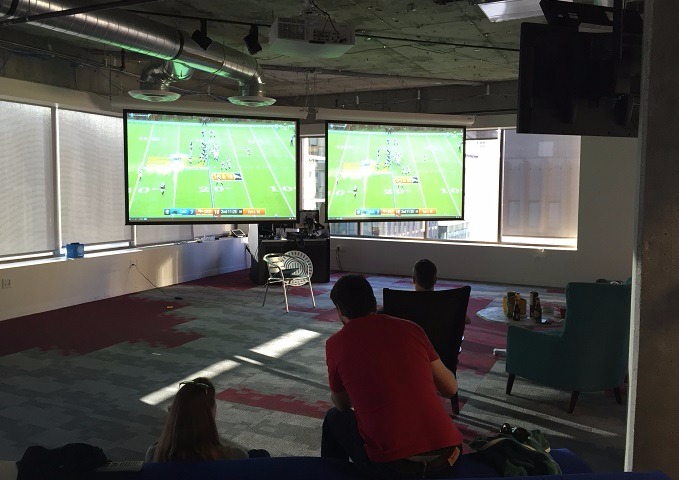 Chelsi, my colleague, was born in San Francisco. When I asked her whether a lot of things have changed here since the startup boom of the recent years, she started to nod fervently. "Back then, living here was like belonging to a large community that sticks together. The fact that you are from here used to mean something, some sort of a lose freedom, something a bit hippie-ish, a bit libertine and of course very cool." She thinks that this sort of community is more and more disappearing from the city while the tech companies and capital are settling in at an increasing pace. "This has its pros, technological advancement and everything… But sometimes I feel that if I hear the term "venture capital" on the streets once again, I swear I will move" – she says. There are of course many people who are in favour of the present craze of founding companies: another colleague of mine, Rocio tells me that the recent few years have seen 4 startups to launch in their house only; "and it is still not over" – then she leaves for a meeting to negotiate with a Mexican partner.