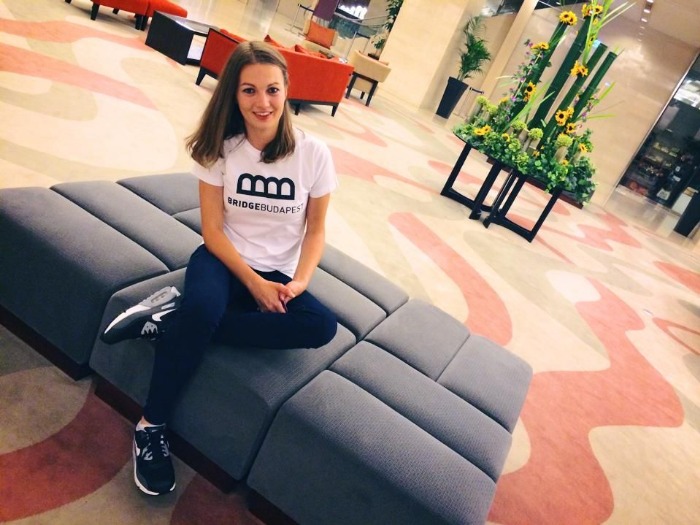 When Bridge Budapest published the details of its fellowship, I immediately knew that I would take my chance and apply. The program sounded great: I would have the opportunity to experience other cultures, I would broaden my knowledge and interests, and it supported my entrepreneurial mindset. It was also able to make a hudge impact on life and furthermore offered a great possibility to challenge yourself – what I liked the most.
To start, applicants had to upload a video defining 5 key factors of global success in 1 min and then create a Prezi. Meanwhile, I was preparing for my first half-marathon and didn't have too much free time (even if I firmly believe that you have unlimited time and energy for anything you really want to do), so I decided to combine activities. I submitted a video that had been recorded while running across 5 bridges in Budapest. In the video, I had the following key thoughts: practice simply makes you better, difficulties are equal with the possibilities which improve you, ideas must be shared, and dreams are never too big to be afraid of them. Also, go for your goals if you want to achieve them and be open minded, because this will create unbelievable opportunities!
The application process was quite long, and after I had dealt with Veronika's questions (the CEO of Bridge Budapest), I suddenly found myself right in the middle of a "globally international" Skype interview, which connected Hungary, India, and the USA. I really enjoyed the talk but had anxiety because of some necessarily "needed" technical issues 🙂 But those seemed to be needed as just a few days were gone and I received an e-mail that made that perfect day even better. (That was the day of György Klapka's storytelling about his experiences and business decisions and the speech of Balázs Vinnai about selling IND to Mysis. – Yes, I usually seek opportunities to hear inspiring stories, as well as joining events and meet-ups ever since I had fallen in love with the word 'startup' and the meaning behind it ages ago).
I can't express how happy I was to realize the fact that I would go to Asia as a Sales Intern with Bridge Budapest and NNG. I was at Lake Balaton when I received the good news. After the call, I quickly finished my lunch, went to a pier, lay down, enjoyed the sun, and called some friends to share my happiness. I really needed the time lying on the wood pier to believe the news. I also had to come to terms with saying goodbye to my summer plans and preparing for the "August of my life." But of course, the only thing I wanted was to throw myself in the deep end of the pool as one of the fellows of Bridge Budapest.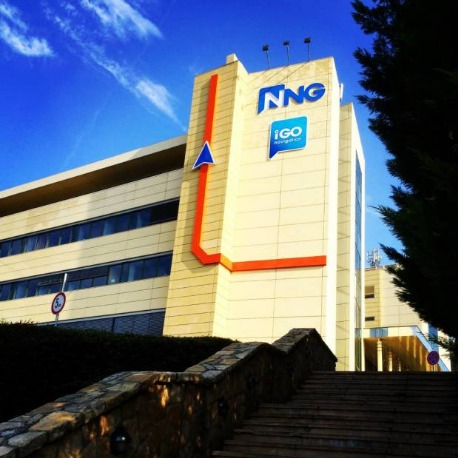 June passed quickly. July passed even quicker. But the first week of August was unexpectedly long. My fellowship started on 11th August in Budapest. The plan seemed to be quite 'easy'. I would start work at NNG in Budapest, then I would travel to Japan. From Japan I would travel to India, and then back home again to finish the program in Hungary. Sounds simple ….. and fantastic 🙂
I couldn't wait for the 1st day to take a look into life at NNG, which won the Office of the Year 2013! Well, I had some ideas about how a place that won the aforementioned award would look like, but the atmosphere surprised me. There were vivid colors, creative POIs to direct you around the building, spacious and bright offices, and amazing meeting rooms. The whole building seemed like an enormous, amazingly designed family house with nooks and crannies for work, meetings, and creative collaboration. Every floor had a communal kitchen where employees could chat, interact, and have big 'family lunches'. Everyone smiled and greeted me as if I had been there for months. Well, they cheated a little. Most of them recognized me and knew my background, as there was an article on the NNG intranet portal explaining all these details by the time I had arrived. 🙂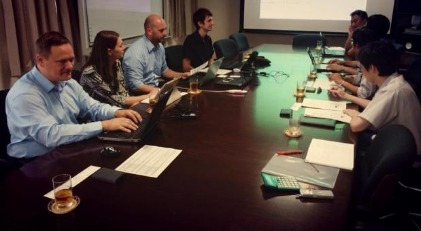 My second surprise came when I wanted my first big cup of coffee. I asked my new colleagues where I could buy some and received a laugh with an unexpected answer: there's no place to buy coffee. I was shocked. No coffee?! But I was even more shocked when they told me that I can prepare coffee for free, anytime, in any kitchen – even a latte! Pardon me – did I discover one more Hungarian 'best practise', or just a common feature of Hungary's great startups? Let's see: Prezi has orange juice, Ustream has Túrórudi giveaway, and NNG offers you the greatest coffee I have ever had from a coffee machine. 🙂
The workplace environment ensures that employees think creatively throughout the day. Because of the natural light and colorful décor at NNG, you have no other option but to stay positive. You're also guaranteed to always be awake and alert because of the never-ending, delicious coffee.
With all this positive news, you're probably expecting the negative "but", but…the best is yet to come. If you've hit a creative roadblock or find yourself lacking energy and enthusiasm, you can visit the beautiful garden for fresh air, play darts and foosball in the game room, or you can get a massage in one of the oversized massage chairs – all while enjoying a view of the city through the main cafeteria's giant windows. What else would you search for in the office of the year!? Most of you probably now think that people at NNG just drink coffee and sit in massage chairs while they wait for the next foosball match. In reality, people only use these perks when they really need a little time off before returning to their desk with a fresh mind and creative ideas.
But let's see my first week as a part of this community!
On Monday I was introduced to the Marketing and Communication Team and got detailed information about their working processes. I also got access to the Intranet, and with it, further access to dozens of company presentations and documents, which afforded me the opportunity to spend almost an entire day learning about NNG from the inside-out. My new colleagues kept talking about all the meetings that they would be attending in amazing destinations around the world. But I was confused. How on earth could they have 2-3 meetings a day in such far away places? That's when I realized that each meeting room was named after an international city. Wow, are New York, Prague, and Sydney all readily available to visit in an 8 hour day? 😀 What a discovery!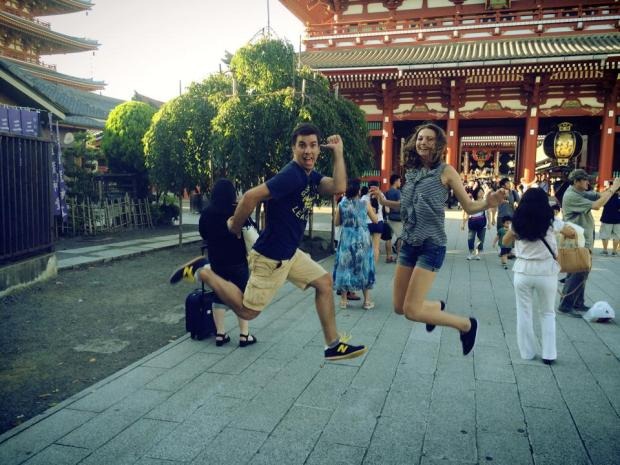 On Tuesday I took part in numerous meetings, joined conference calls from different parts of the world, and by Wednesday I received details about my trip to Japan. I felt dizzy when I found out which cities I would be visiting, which partners I would be meeting, and which issues I had to talk about with them. It was unbelievable to think that someone had all these responsibilities for a whole week in Japan. You can't imagine how amazed I was when I fully realized that I would be that person! 🙂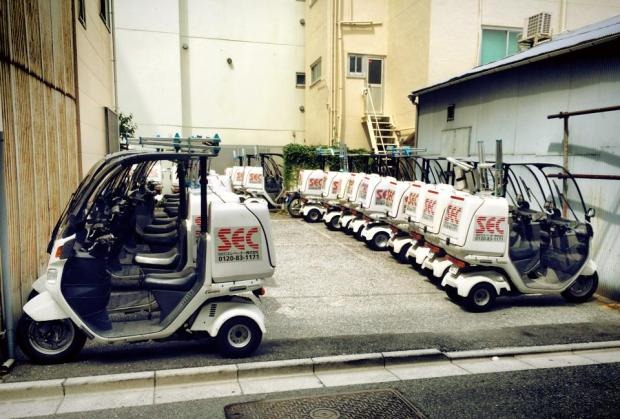 On Wednesday I spent most of the day researching the strange laws, habits, and methods related to driving in Japan and India, and therefore got further insight into how and why we emphasize the customization of our products for specific markets. (Yeah, I say 'our' because it took just a few days to feel like a complete member of NNG LLC, and I would also like to take this moment to thank everyone for their help and hospitality!) My day of departure was fast approaching and it made me realize that this whole 'dream' was actually my reality: in just 24 hours, I would be travelling to Asia. After work, I visited the Sziget Festival for a few hours before going home to pack my things. I tried to get some sleep, but I stayed awake the whole night waiting for the sun to rise. Now, it's finally time to leave. My flight departs at 12:30 to Moscow! From Moscow I will go to Tokyo! After a week in Tokyo, off to Beijing! From Beijing to Delhi! From Delhi to London! And from London back to Budapest! I will have an amazing next week, so let's call this chapter of the story: First Steps Across the Bridge – Life at NNG. Stay tuned for my thoughts and impressions before arrival and an account of my adventures traveling across the world!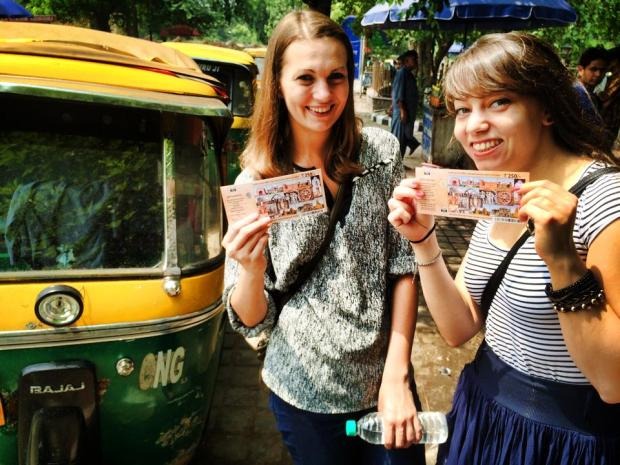 You can easily find my photos on Instagram and Facebook with the help of our official hashtags: #wedreamwedo #bridgebudapest