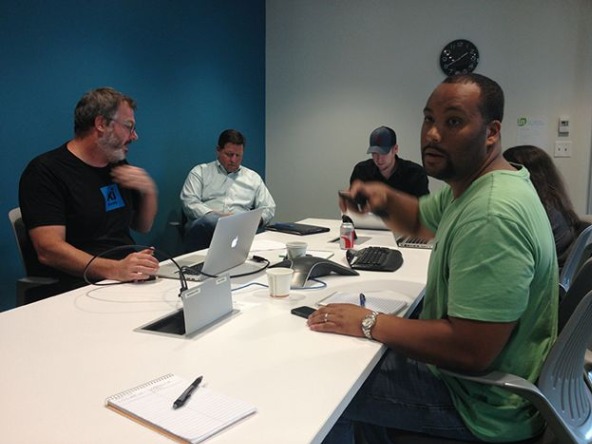 It became obvious that I ran out of time and I can't participate in all the projects I planned to. This made me a bit sad since every new project mean a new team and a new exciting problem to solve!
On my last week many traveled to a teambuilding event in Spain, this made things to slow down in the office and made possible for me to visit a few meetups in the city.
My favorite meetup was the Boston Hardware Startup Meetup where next to free pizza and beers I could listen to the presentation of one of the engineer from the Dynamics Big Dog who between two military contracts works on a giant robot spider.