Let's go back quickly to last year. The office Christmas party was held in the last week before Christmas and not only was it fun but also very informative. The first part was actually more like a workshop than a party, with presentations and talks. First the CEO talked about the achievements of the year and what we could await in 2018, then the different department heads talked about their respective fields, achievements, what they learnt and their hopes for next year. It was very motivating to learn in more detail what each department accomplished and how the departments worked together, because when you are working you do not necessarily see what others are doing, other than in your close vicinity or with those you work together on projects.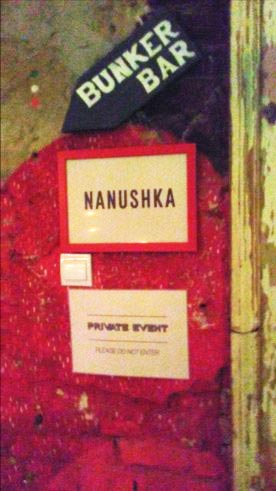 The actual Holiday party started after the presentation, which offered a good opportunity to talk with people you do not regularly encounter with or work closely together. I also got to know the backgrounds of some of my co-workers, how they ended up at the company and what they did before. This made the office a more familiar place for me and at the same time I could also benefit learning from the experience of others.
It is a totally new experience for me to be a part of a company that is currently growing and going through changes. There are more people working for the business than when I started, and the office has become a little overcrowded. Which is why the management has decided that the office would move into a bigger space. The date has not been set as of yet but I still find this very fascinating.
I have also recently started working on the brand's new affiliate marketing program. Affiliate marketing is a way for a business to widen its reach and also allows publishers to make some money. For example, imagine that a fashion blogger posts an outfit on their website and adds links to where you can buy the items is mentioned. When you click on the link it will take you over to either the item on the brand's website or another site where you can buy it. This can be done through an affiliate marketing platform, where the brand or company can put up either text links or banners and upload their products, which the publishers can work into their content. When a reader clicks on the link, it redirects them to another site, where they can purchase the given product. If there is a purchase, the publisher gets a certain percentage of the product sold, thus making money.
Source: http://logiclibrary.com/how-to-get-started-in-affiliate-marketing/
A publisher can be an aforementioned blogger, an online magazine, or the most interesting for me, a fashion search website. These websites usually look like any other web store, however they do not have any inventory. As soon as you click on the button to buy something, it will take you to another site. I'll be honest, I have never given much thought to this before, but when learning about it, I found it fascinating. These are sites that fully embrace all that the digital age can offer. They create content, like writing articles and promote the items through them; they put in a lot of work to direct customers to actually purchase.