Being socialised in England and Germany for most of my adult years, the idea of looking for a job in Hungary felt alien from me. I wasn't sure where to start or where to look to find an organisation, a position and a work environment where I could thrive as a professional and as an individual as well. When I stumbled upon the call for applications of the fellowship in an online article, I immediately got curious. An organisation that supports Hungarian start-ups? that promotes transparent and accountable business environment? that wants to prove to so many hopeless young people that there really is a reason to come home? Wasn't that just what I needed? I didn't know at this point that working for these goals (on a smaller scale of course) will be my daily reality.
The first step in the application process was to introduce ourselves in a 1 minute video while talking about what we're looking for in a company. Very unusual and very eye-catching in a business environment where everyone asks for your CV and a motivation letter. How much 'realer' is a first impression from a video than from a CV? I think a lot. A few days after submitting the video I was happy to hear back from BB with the news that I got into the second round. Yay! Now in the second round, we had to plan an entire marketing strategy for Bridge's own initiative; vállalahatóvállakozás.hu. Wow, huuuge task… and I had barley any marketing knowledge with my background in Health and Human Sciences. However, after a lot of research and lot of sleepless nights (luckily not too many), I was in on the third round; a Skype interview with Anett, co-founder of dreamjo.bs. Later I found out she thought immediately that my mentor, David (whom she knew from before) and I will have no problem working together. This happened to be very true.
Fast forward to my interview with Synetiq. The business idea that Synetiq took up fascinated me from the first moment. Really mind-blowing and no question a massive innovation on the Hungarian (and global) market. We got on really well from the first moment and voilá, I was suddenly a sales and marketing intern at Synetiq Ltd. Of course, in real life if wasn't this easy. I had an onbording workshop at Synetiq a few days after I got the job, where I've had to deal with all the incoming startup culture info. Expressions like Slack, Asana, weekly sprints, quarterly feedbacks and other 'startupy' things were flying around in the room and made me think, wow their work processes is not efficient by chance. They deliberately and carefully configured a system which ensured that their efficiency is maximised.
Goals and key results are clearly defined. Everyone in the team knows where we are heading and focuses on activities that make those happen. This is especially true since the OKR (objectives and key results) system was introduced in the beginning of November. All functions within the company have very clearly defined goals, and know until the end of the year, we're focusing 100% of our energy on these results. The anonym quarterly feedbacks ensure that everyone works to their full potential and that everyone can voice their problems. I found this a particularly useful practice because so often efficiency of a team decreases because of unvoiced conflicts or unresolved issues between two. I also really liked that they are really supportive of professional development, in forms of courses and workshops. Only in the month of October, I've had the chance to go to two marketing conferences and already represented Synetiq at a conference at Vodefone's HQ.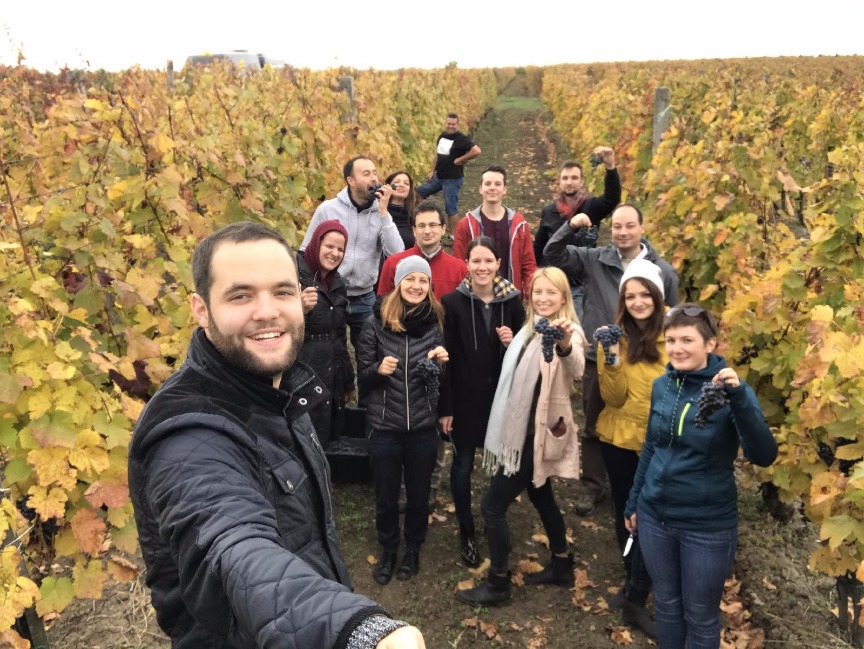 As for my tasks in the first weeks, Synetiq was about to start a marketing campaign on Facebook that involved client testimonial videos recorded by us. I was in charge of creating the short and concise versions of the longer client testimonials that go out to the media. While at the beginning I didn't know much about the ideal video length or what exactly to include to get potential client's attention, by the end of this project I soaked up quite a lot of knowledge about how long a video should be, what are the personas we're targeting looking for and most importantly, how current clients think about Synetiq's work. I ended up putting together pretty convincing videos, that you can see on Synetiq's Facebook page. After I've prepared the videos to be distributed on Facebook, YouTube and Google, David, my mentor shared the links with the team and everyone really liked them. I even got into the #glory channel on Slack, where successes of team members are shared. The next big challenge will be learning how to use Facebook AdManager and create a marketing campaign. Luckily, I get to consult with 7digit's Facebook Marketing expert before I start off.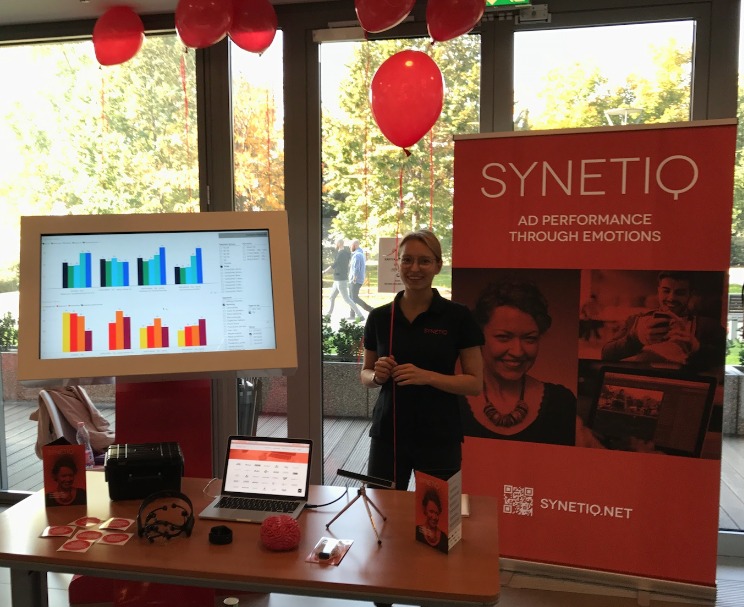 After the first 2 months of the internship, I feel like I found my place at Synetiq. I've built a good relationship with the members of the team, I've worked with many of them, I've consulted with marketing experts and I was doing meaningful things, that are important for the company to move forward.  I feel like David trusts me more and more with important tasks and leaves it to me how I solve them, letting my problem-solving skill and independency thrive and develop. I'm enjoying the projects we're working on and I'm excited for end of the year and 2018 plans.